The 2022 Subaru Love Promise Customer and Community Commitment Award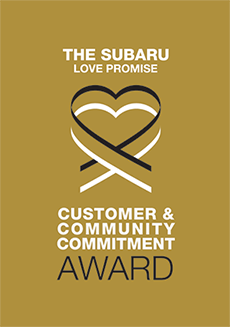 We've been nationally recognized for our dedication to our customers, our community, and the Subaru Love Promise.
We're honored to receive the 2022 Subaru Love Promise Customer and Community Commitment Award. This award nationally recognizes elite Subaru retailers who provide an exceptional customer experience at every interaction with Subaru. These retailers have also demonstrated an outstanding commitment to supporting passions and causes in their local communities in important areas such as the environment, community, health, education, and pets.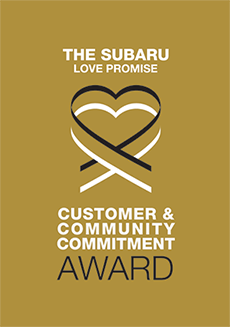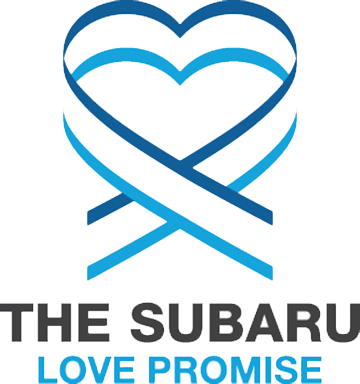 What is the Subaru Love Promise?
Subaru and our retailers believe in making the world a better place and the Subaru Love Promise is our vision of respecting all people. This is our commitment to show love and respect to our customers and to work to make a positive impact in the world.
How is Liberty Subaru dedicated locally to the Love Promise?
Our Love Promise can be seen in various partnerships with local charities and non-profits. We're grateful for the opportunity, not only to be a part of our community, but to serve it as well.
ASPCA- LOVE A PET Adoption Event, Halfway Hounds, Real Dog Rescue
Subaru Eco-Friendly Dealer, New York–New Jersey Trail Conference
Ramapo College Foundation
Adopt-a-Soldier Platoon, Special Olympics Torch Run, NJ Cares Coat Drive,
Merkel Cell Carcinoma Research
Love Promise Stories from Liberty Subaru
Subaru and Liberty Subaru believe in making a positive impact on the communities in which we live and work. We uphold that belief through our Love Promise Community Commitment. Every month, we select inspiring stories from customers and partners from around our area who strive to support our collective commitment and feature them here
Love at First Sight!!!! - Gemma C
Save The Animals Rescue Team II, S.T,A,R.T. II, of Bergen County, New Jersey was invited to participate in Subaru Loves Pets event on October 1, 2022. We initially intended to partner with Subaru of Englewood, right in our home town, however the showroom was under renovation. I asked Liberty Subaru of Emerson if we could attend their adoption event and they were gracious enough and agreed. We promoted the adoption event through our social media, email to our supporters, by word of mouth, etc. On Saturday, October 1st, the weather did not cooperate with us. It was a cold, rainy day. We weren't sure how many people would come out but we packed our gear and a few of our adoptable dogs and headed to the event. We are a small, but mighty organization saving homeless pets' lives for over 40 years. We rely on any time our dedicated volunteers can provide to help keep our shelter functioning so we can continue saving abandoned, abused, neglected cats and dogs. The dogs we brought to the event we saved from death row in Alabama. One of the dogs we brought with us was Daryl, a brindle colored hound mix who was about 5-6 months old at the time. While at the event we handed out as many flyers about our organization as possible. If people weren't ready to stand and talk too long in the rain, we hoped they'd follow up with us later....and many did !!! We let everyone know where to find us to adopt cats and dogs. We had a total of 14 adoptions as a result of our participation in this event!! One of the people we met at the event was Rob Bontemps, a sales representative for Subaru for over ten years. Rob told us he has attended every adoption event during the time he has been employed by Subaru. We could tell Rob had a real passion for pets....and apparently so could Daryl !!! Rob and his fiancé Meri were getting married just two weeks after the event. They were not looking for a dog at that time being so busy getting ready for their nuptials... Daryl had other plans though!! They had walked around the event saying hello to the other organizations and the dogs they brought to the event. Rob and Meri fell in love with Daryl the minute he came over to them !! They knew immediately this super friendly, sweet, dog bursting with love was the one for them!! It was love at first sight !! Rob and Meri have another dog, Ginger who they adopted at a Subaru adoption event in 2017. Ginger can be a bit nervous around other dogs, but they knew with Daryl's easy going, loving disposition that Ginger would warm up to him right away. Rob told us they knew instantly that Daryl, now named Boomer, was "was their missing piece." Boomer and Ginger are now inseparable !!! The pups started to play as soon as Boomer arrived in their home. By the end of the week it was as if they'd known each other for years. Boomer and Ginger love to go for walks together, and chase each other around the backyard. They love to cuddle up together on the couch, and snuggle up next to Rob and Meri too. We could not be more happy with this Love Promise Story ending !!! It may have been a rainy, dreary day, but the sun sure was shining that day for Daryl. We look forward to continuing working together with Subaru to help adopt more pets!! We are thrilled to partner with a company that cares so much about pets and goes above and beyond to help organizations like ours. Thank you so very much for inviting S.T.A.R.T. II to participate in the Subaru Loves Pets initiative. We look forward to more events in the near future!! We have attached photos of Rob and Meri meeting Boomer for the first time at the event, and some wonderful holiday pictures they shared with us.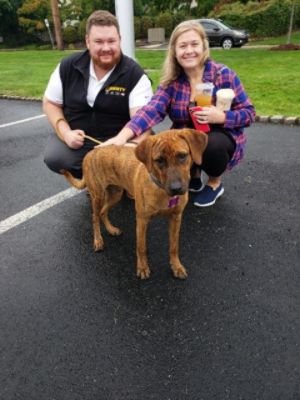 ---
The 48 Hours of Tristate - Mike P
Dan and the entire Liberty Subaru Team has been supporting our charity drive for many years. Their support has helped us raise well over $500,000 for the Make-A-Wish foundation. Not only do they help with financial support but Dan Meola and several other employees over the years have attended our events with their Subarus! Dan has also helped many of our members purchase new Subarus and their honest style sales and service has made them one of the top choices for our attendees when they are purchasing a new Subaru. Dan Meola in fact proposed to his girlfriend, now wife, on our trip! See pics below.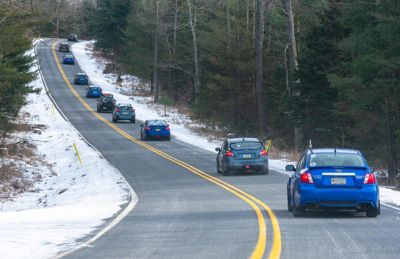 ---
Two Centuries with Subaru - Nina L
In 1996, before fancy computers, giant screen smart TVs, and a robot world, we took a ride down to Liberty Subaru in Oradell, NJ (now Emerson) in search of a dependable car. What we came away with and have experienced for the past 26 years is more than dependable. It is near perfect. Liberty is a terrific name for this retailer. It suggests peace of mind, and we have found that in purchase, lease, and service. Now, Liberty isn't (and never has been, when we lived in NY) exactly around the corner. It's 35 minutes from our home in Essex County, NJ. So, what keeps us coming back and giving the "thumbs down" to other Subaru dealers along the way? From the time we drop the car at the entry, we are in the capable hands of friendly professionals, all highly competent in their areas of expertise. We find it interesting that the two managers, Dan Cohen in Sales, and Bob Osterlof in Service, don't hide from the public. They are out in the open running their departments, yet staying in touch with us. They know their business and show a face and voice to the customer. That's what we call reassuring. Our Salesman has always been Jeff Miletta. He is a warm, knowledgeable, patient man who understands our auto needs and points us in the right direction. When Jeff delivers the car, he is thorough in explaining the operation. Even when we are just servicing the cars, we can stop by for a chat. Jeff always has a little time for us. We will stop being an auto purchase team either when Jeff retires or when we give up driving. And kudos to Tom Portee who guided us through those overwhelming numbers when dealing with the financial side of this equation. It's so easy getting through this process with Tom. We've never really met the guys who actually service the vehicles, but that doesn't diminish the fine work they do. The proof is in the results. The mechanics are well trained and Bob reviews the work that's done. We wait in a comfortable room, with an inviting hot chocolate. Life at Liberty is not limited to selling and maintaining cars. They have an interest in fixing the world by making commitments to support Cancer Research, Canine Welfare, and other positive endeavors. Oh yes, we almost forgot the cars. Seven Outback wagons and five Legacy sedans later, the love affair continues. The 2022 Outback is the best yet. The ride is smoother, the engine quieter, the electronics more supportive, and the gas mileage keeps improving. The Outback is getting prettier with each new model. Heads turn on the road when our bronze beauty passes by. We now have the dilemma of deciding whether to turn it in or buy the car at the end of the lease. Come to think of it, we are dealing with that question now since the 2020 Legacy lease is coming to an end. Buy or lease, we won't go wrong with our decision. The promise of comfortable, responsible, fun miles ahead is an exciting thought… And Liberty Subaru to deliver the package leads the way. Myron and Nina Lazar
---
More than just any dealership, it's my Subaru go to. - Josephine N
Back early in 2021 I stumbled upon a beautiful 2020 Subaru STI, white with red Recaro seats, one afternoon while searching with hesitations on actually buying one. I got a call from a salesman a few minutes after inquiring about it online. He didn't come off pushy and was easy to talk to and I figured let's go see it… I walked in and was greeted by Dan the sales manager who knew exactly why I was there and made me feel comfortable and had me take a look at the car. Rest assured, that car became mine that night. I couldn't pass up on the car and it wasn't just the car it was the team that I agreed to make the deal with. I am a New York resident and drove over an hour to see it, passing two to three Subaru dealerships to get to them. I dealt with a few issues while the first few months owning it. As any vehicle mechanical issues is inevitable, I was upset with having to send my new-to-me STI for service. Dan the sales manager reached out personally to me when he heard the news of the car arriving for service and sent a tow truck to my apartment in NY cause I wasn't comfortable driving it to NJ. I couldn't explain the weight he lifted off my shoulders. Also, they had a loaner car waiting for me to use while my car was being repaired. And surprised me with the Thule kayak holders that I first inquired about when purchasing the car. They remember details of our conversations and really cared about my buying experience even after I bought the car. I continue driving 54 miles to get my STI serviced, even a basic oil change, because I trust them and I enjoy saying hi to the team. I couldn't recommend them enough. I trust them with all my family and friends' car needs. I get daily comments of how many people love my car, I always say I got it from Liberty Subaru in New Jersey with Dan. Thank you Liberty Subaru for providing exceptional service and having an amazing team and management. You have a forever Liberty Subie client.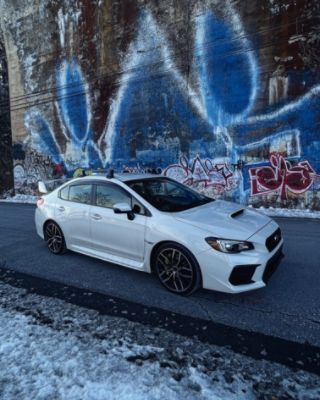 ---
Liberty Subaru: Hds & Shldrs Above Natn's Dlrships - Jan G
I've been told by Google that there are some 18,620 automobile dealerships in the United States. And each of those 18,620 considers me and all Americans a part of their family, guarantees us that their autos are being sold at prices that no other dealership is matching and assures all of us that they will outdo all of their competition in fulfilling our auto wishes and needs. How do I know of their supposed sensitivity to all of our needs and wants? Their never ending expertly crafted tv and radio advertisements, their alluring internet sites and their voluminous newspaper ads all tell us so. Their friendly and courteous handshakes, magnetic smiles and boundless charm when they first greet each potential customer who enters their facilities are yet more signs of their feigned desire and ability to please us. So why, therefore, after the autos are purchased and after many visits to the dealerships 'maintenance departments are so many of us far less than pleased with the relationship that they've established with one of the 18,260? It's because after all the dust has been cleared from those dealerships' marketing hype, reality begins to settle in for their customers. A few of those dealerships care little about their customers' needs and wants and, instead, care much more about their revenue producing bottom lines. Thankfully, the majority of dealerships do care about their customers as well as their profitable bottom lines. Yet even for them, customers are left unsatisfied because it is difficult for the dealership owners to fill most of their sales and maintenance staffs with people who are consistently able to perform their many tasks at an exemplary level. The bottom line is that the quality of their operation is not able to match the messages presented in their marketing hype. And this is where Liberty Subaru of Emerson, New Jersey enters this little story of mine. Customer satisfaction is a number one priority for them. And the quality of their operation is able to well match the message presented by them in all of their marketing hype. My wife and myself have been their customers for the past 11 years. During that time we have purchased a new Forester, Outback and Ascent—in that order. Interestingly, during the 37 married years that preceded our Forester purchase, we had only bought a grand total of 3 new automobiles. Why 3 cars in 37 years followed by 3 Subarus in 11 years? Two reasons. First, the automobile itself. Subarus are an amazingly fine and safe to drive automobile. Second is Liberty Subaru. It is an amazingly fine and trustworthy dealership. They are "heads and shoulders" above most of the other auto dealerships. Not only is their 17 member sales force, 8 member service force and 12 member maintenance/repair crew all above average in the technical skills required to do their jobs, but they also possess the people skills so necessary to well deal with their customers. Importantly, they also well perform both of those skills on a remarkably consistent basis. Over the 11 years that my wife and myself have been with Liberty, we have had neither a bad day nor uncomfortable moment with any of the 37 staff. And that's what makes Liberty Subaru so truly remarkable. The usual bad rotten egg or inconsistent person working for most dealerships is not working for Liberty. At least neither my wife nor myself have ever been able to find her/him. II understand that my little story is not the type that is usually found "charming" or terribly "interesting". It doesn't tug at your heart strings. The charming and heart tugging stories are usually reserved for those which involve a particular incident or a handful or less of folks. I was tempted to give you such a story. And I have several of them. They involve Dan Meola, Liberty's co sales manager, and Augie Ercolino, a recently retired service advisor. But those stories about Dan and Augie, like most such single incident stories, often do not include the most important factor, the entire team that make up the organization. And often, the special wonderfulness of the few people in the heart tugging type of story is only made possible by the other many people that they work with them. Liberty Subaru is a magically wonderful and outstanding place to buy and have your Subaru serviced. So I strongly advise all who read this to go and visit Liberty if you haven't already. And relish the joy and benefit that emanates from the entire crew that make up this special and wonderful dealership. We are so fortunate to have them available to us.
---
Love for Liberty Subaru! - James N
Love for Liberty Subaru! In July of 2019, I first walked into Liberty Subaru in Emerson, NJ. From first glance, this was a small, local dealership and I thought I was just going to quickly visit, see the cars they have, and quickly leave. At that time, I was interested in purchasing a car for my wife and the one thing that was most important to me was safety. I did not know at that time there was a new SUV known as the Crosstrek, and when I heard about it, this is what prompted me to start looking. I've owned many different types of cars in the past, and I like to occasionally visit dealerships to see cars as I am an enthusiast. I noticed that dealerships have become these large, fancy, "in your face" experience, and missed the days of the local dealerships where you really get to know the people and they are truly interested in you. Liberty Subaru brought back this nostalgic feeling and I have truly appreciated it since the first day I walked in. I was greeted by Chris Armentano. He had a friendly smile and the first thing he said to me was "Hello! Welcome to Liberty Subaru. Let me know if there is anything I can do to assist you." And he left it at that. I appreciated that he was not motivated to make sure I walked out with a car that day, but more interested in helping find what I was looking for to meet my needs. Since that day, I have purchased a 2019 Crosstrek, 2020 Crosstrek, 2020 Outback Onyx Edition, and a 2022 Outback Wilderness Edition. However, there is one very special car the dealership went out of their way to allocate for me. I was able to purchase a 2019 S209 from them! This was very special as Chris Armentano and Dan Meola went above and beyond to make this happen. I am very thankful! The love I have for this dealership, and the people that work there extends beyond just the purchases I've made. I have referred numerous customers that all have purchased Subarus from them, with each of them given the same friendly and family-oriented service I've received. The word about my relationship with the dealership and their amazing service has spread so far that people I do not know personally but friends of other friends are all recommended to me when they are interested in purchasing a Subaru and I tell them, there is only one place you will need to go, Liberty Subaru! I am so thankful to Chris, Dan, and the entire Liberty Subaru family, from Sales to Finance and Service, and everyone in between that I have interacted with, and have grown to know. Liberty Subaru is a true example of how a dealership should be run; with their friendly, humble, and family-oriented approach. It is truly a breath of fresh air! Thank you to Liberty Subaru for making all our experiences with you enjoyable! With Subaru Love, James D. Nonato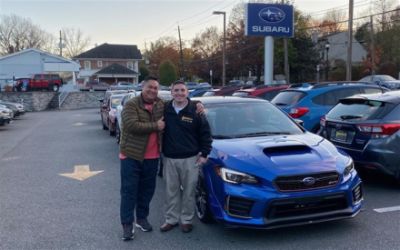 ---
Teacher - Veronica C
I am a single mother/teacher who went to see what I could do for my daughter. Our car was old and I needed something safe for her to drive. I went to various dealers and all I was getting was the sales pitch. I am a driver's education teacher/instructor so I knew more than the average consumer. When I went to Liberty Subaru in Emerson, New Jersey I met Jeff Milletta and almost instantly knew this was where a sale would happen. Jeff was personable, knowledgeable but most of all respectful and patient. He did not push us into anything and when we made our choice he was extremely professional and introduced us to the Subaru Family. We recently had a huge blizzard and I needed advice and called Jeff on his personal cell on a Sunday evening and he answered my question immediately. I have been buying cars for over 40 years and never has a salesperson extended himself as much as Jeff has. Jeff not only has me as a customer for all my future sales but my daughters as well. Never have I actively endorsed a salesperson but Jeff was such an above and beyond salesman, he deserves the accolades. It is no wonder Subaru is such a success with people like Jeff Milletta working for them.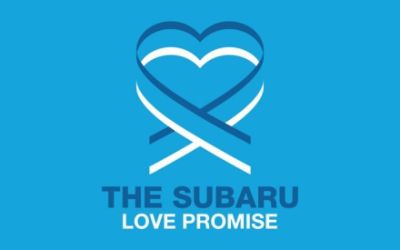 ---
From first-ever car to regular Subaru ownership! - Sophie H
I just completed the purchase of my third car from Liberty Subaru, and have to sing their praises! My first purchase in 2015 was my first vehicle purchase ever (having lived in NYC for years, owning a car was not needed, but work and family issues required a change in my transportation options that year). I was grateful to the whole Liberty Subaru team for helpfully walking me through the process and giving me confidence in the process - it was clear immediately that they were honest and straightforward, and everyone was helpful throughout, from the sales process through regular servicing. To say that I didn't know anything about cars or owning a car would be an understatement, and the whole team was endlessly patient and helpful. The sales person who sold me my 2015 Impreza was Rob Bontemps, and Dan Meola kindly became my point of contact when Rob moved to the financing team. In 2016, I moved to upstate NY, but continued to bring my vehicle in for servicing to Liberty Subaru, where either Christopher Armeli or Bryan Vignali always took good care of the car and kindly helped me with my endless questions. The Impreza was great, but I found that I wanted to be higher up as a driver and I was also interested in a hybrid model, and shared this with Dan. In 2017 while on site for servicing, Dan helped me shift to a certified pre-owned 2014 Crosstrek Hybrid, with Rob then walking me through the refinancing process, and Dan Rovelli providing the introduction to the new vehicle and answering all of my questions. Dan Meola made the trade in process a breeze, and I couldn't believe that I was able to trade up to the car of my dreams. I continued to return to Liberty Subaru for servicing because of their great care, but finally the long trek from upstate NY became too complicated for regular servicing. Since then I have bounced unhappily around Subaru dealerships for servicing near me, where I have not found anyone as thoughtful or helpful as the Liberty Subaru team. In 2020, as the 2014 Crosstrek Hybrid was about to hit 60K miles, I contacted Dan Meola about the 2019 and 2020 Crosstrek EV models, and Dan was quick to respond and help. I wasn't sure what would be possible given the age of the car and concerns about financing, but Dan found a way to make it all work. He offered great trade in value on the 2014 Crosstrek Hybrid, and combined with the great Subaru financing offers, I was able to purchase a new 2020 Crosstrek Hybrid. Most of the process was done virtually. Dan sent all the paperwork ahead of time and I was able to complete from home, which was a great help in this COVID period. When I arrived at the dealership, Dan along with Dan Rovelli got me through the whole process, with Rob again helping with the refinancing. It was like coming home to see old friends, with Dan, Dan and Rob, and Bryan in servicing, all greeting me warmly and helping me to complete the process quickly and easily. They were all extremely informative and helpful throughout the entire process, and continue to be helpful as I settle into the new Crosstrek. (and the 2020 Crosstrek Hybrid is amazing - 423 miles since I purchased, using mostly in EV mode, and I still have nearly a third of a tank of gas. the new features are fantastic and I love being in an EV hybrid!)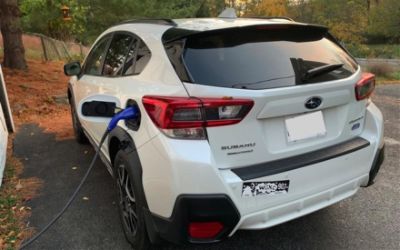 ---
Liberty helped me out of my mess... - Jessica D
I first came to Liberty in 2016 when I was trying to get out of my 2014 Kia Optima lease and no dealership wanted to deal with this mess but Dan Meola helped me get out of it and get into a leased 2017 Forester. Fast forward 4 years later, the time came to make the decision of either keeping my Forester or getting a new one. The truth is I went way over my mileage and would owe $7,000 to Subaru if I gave the car back or I would need to buy the car that I had already driven for 4 years and put 75k miles on and finance it for another 5 or 6 years; (which I almost did) thinking there were no other options. With my driving habits most likely continuing to be the same I needed to get out of this car and purchase my next vehicle. I got in contact with Dan and he was able to help me off set some of the costs I would have owed to Subaru by purchasing my 2017 Forester, which then allowed me to purchase a new Forester (upgraded to a Forester Sport) thanks to Subaru's low financing currently available on 2020 models and be set free of the vicious cycle I was in. The entire process was done virtually. Dan sent me all the paperwork and I was able to sign off on everything from home. When I arrived at the dealership I was greeted by Nilsson Guzman who walked me through everything in my car and answered all my questions. Both Dan and Nilsson were extremely informative and helpful throughout the entire process. I'm so grateful for Liberty and they're attentive and informative staff. Definitely reach out to Liberty if you are in a similar position, they are very honest and upfront from the beginning.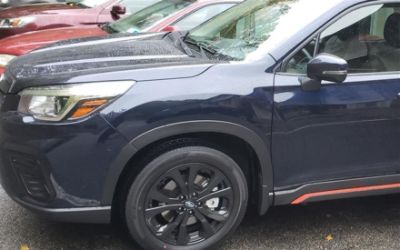 ---
A buying experience worthy of the Subaru name! - Rob W
I cannot overstate how impressed I have been working with Dan Meola and the Liberty staff in acquiring my gorgeous 2020 outback onyx xt. From start to finish, Dan and company were totally transparent, accommodating, customer-focused, and classy. They got straight to the bottom line price they knew I needed and didn't try to cloud the process with extraneous details or upselling, just focused on what I was asking for and figuring out how to get it to me. And they delivered it! I'm sure I got the best deal available on the very car I wanted. And felt like a VIP the entire time. AND, the way they handled my return lease took a huge weight off my shoulders. Clearly, they put my needs first in order to gain a happy new customer. I've never had so much confidence in buying or leasing a car and I've been buying Subaru for the last 15 years. And the car? Far exceeding my expectations. Thank you, Subaru for giving the outback all that it really needed and thank you Liberty for getting me in this sweet ride so easily!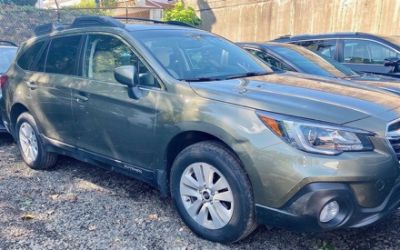 ---