Liberty Subaru Loves Pets
Find Your Next Animal Companion 


Liberty Subaru's Pet Adoption Event
Here at our Emerson, NJ dealership, we strive to ensure that the members of our community enjoy a close relationship with our tight-knit family. That's why we are always happy to sponsor events, especially ones that showcase our furry friends. Here at Liberty Subaru, we live the Subaru Loves Pets promise, and with our upcoming adoption event, we can't wait to help our community members find a forever friend that they can fall in love with! Check out the event details down below!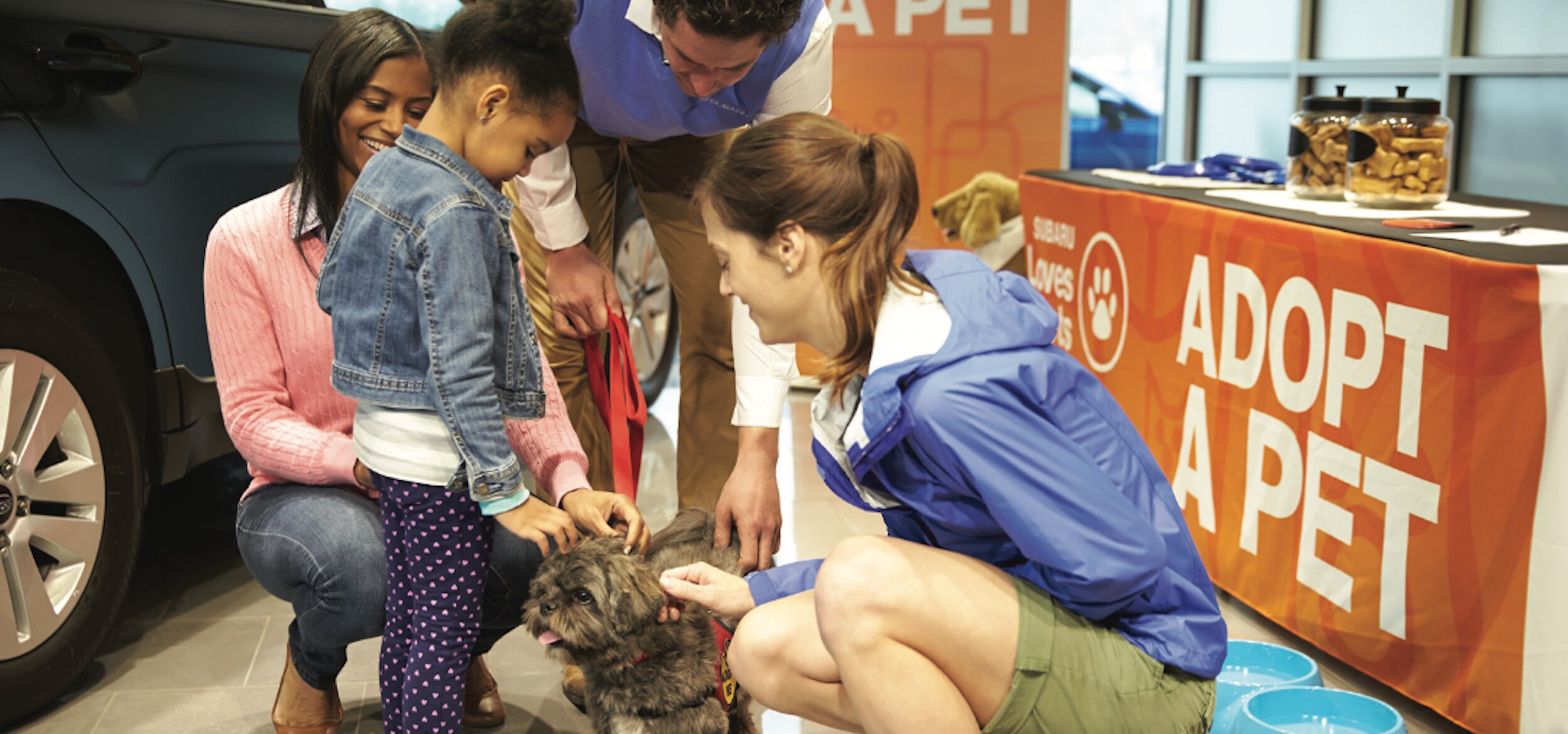 When is the Pet Adoption Event Taking Place?
Our upcoming Pet Adoption Even will take place on October 1st from 10 AM to 2 PM at our Liberty Subaru dealership! During this time, we are happy to welcome customers from all over Emerson or nearby areas to come meet the adoptable dogs we will be hosting here at our Subaru dealership. We will be partnering with local adoption agencies to host a variety of dogs - big or small, long-haired or short-haired. Our goal is to find as many forever homes as possible for these friendly, loving, and happy pups.
What Else Can I Expect During the Liberty Subaru Pet Adoption Event?
Not only will we have plenty of dogs for you to meet, but we will also be offering food, and Ben and Jerry's ice cream to sample and enjoy. We will be holding contests and prize giveaways during the event as well, so be sure to show up and spend some time with us to get some free goodies!
Our priority with this event is to make sure we find as many homes for these furry friends as possible. We will be following social distancing guidelines, as the safety of our team and customers is our number one priority. We want you to feel safe while you meet these loveable dogs and potentially find a canine companion to come home with you!
Check Out These Photos From Our Past Loves Pets Events!