Download Our
Smartphone APP Today

"LIBERTY SUBARU/ HYUNDAI DEALER APP"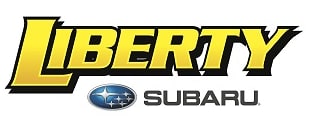 We at Liberty Subaru want to improve your ownership experience! Check out our smartphone app that we've designed specifically for you. It will save you time and money, and best of all it is completely free!
So many great features!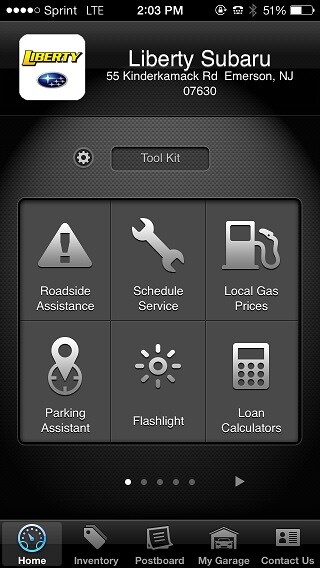 Keep your service history for each of your vehicles organized in "My Garage", see pending service appointments, add them to your calendar and mark them as completed when finished! These completed appointments will be retained in your history.
    See the "Postboard" for new messages, coupons and specials straight from us to you!
    Keep track of all your own personal vehicles in "My Garage". Add a photo of your vehicle and track things like VIN, Year, Make, Model, License Plate, Oil Type, Tire Size, Date Purchased, Price Paid, Initial Mileage, Insurance Company, Policy Number, and any extra notes.
    The "Toolkit" contains useful tools for you to use every day:
               - Call Roadside Assistance
                - One-touch Service Scheduling
                - Find local gas prices
                - Parking Assistant with GPS locator and meter timer
                - Flashlight
    Our Twitter feed and Facebook wall can be easily seen on the app making it easy and convenient to keep in touch with us!
    Read up on the latest manufacturer news... keep up-to-date with all the news and happenings in the Subaru and Hyundai worlds!
    Interact directly with the us
            - Call each department
            - Get directions
            - View operating hours

The app is designed for iPhone, Android, Blackberry smart phones. It is also available for you on iPads and tablets. You can find the Liberty Subaru & Hyundai DealerApp at the App Store, Google Play, BlackBerry World, and Windows Marketplace.