Liberty Subaru
Why Buy from Liberty Subaru?
Family-owned and operated, we provide a low pressure atmosphere, the answer to all your questions, and straightforward car buying and ownership processes. We strive to lessen the burden of finding and caring for a new commuter with our reliable inventories and award-winning services. As an exclusive Subaru dealership serving Bergen County, NJ since 1977, we stand by the brand we represent. We find comfort in the fact that our drivers won't run into issues down the line, that whether they drive a new Subaru Outback or Certified Pre-Owned Subaru Legacy they'll remain safe and prepared to conquer the elements.
All our dependable showrooms are run by committed associates who use their years of experience to get you outfitted with a ride designed to suit your needs. With decades of experience, our sales associates can answer all questions, make suggestions and get you fitted for as many test drives as you see fit; and to prove their commitment to you even further, you are granted competitive and straightforward prices. What you see is what you get; there are no gimmicks or hidden fees.
And because we don't want you to worry about basic car care, we offer a number of unique dealership benefits and amenities. We'll provide you free loaner cars when you need them, evening service hours, and the Subaru Quick Service Center; all of which helps keep you on the road without reservations.
At Liberty Subaru, we have the pleasure of serving the greater Oradell, Englewood, Orangeburg, Ramsey, and Wayne region with our promising dealership experience. The next time you are in the market for a new car or are looking to work on the one you have join us here in our welcoming home. Our associates are waiting to help get you about your day-to-day routine without worry today.
Top 10 Reasons To Buy & Service At Liberty Subaru
Why purchase and service your new or Certified Pre-Owned Subaru from the people at Liberty Subaru?  Read on and find out!
Top Ten reasons to buy and service your new or Certified Pre Owned Subaru from Liberty Subaru in Emerson, NJ:
10.)    Subaru is all we do.

  We've been an exclusive Subaru dealership serving Bergen County, NJ since 1977.  That means anyone you speak with at Liberty Subaru is a Subaru Specialist!  We're minutes from Ramsey, Wayne, River Edge, Hudson County, Emerson, Passaic County,  and Englewood, NJ, and convenient to Rockland County, and Brooklyn, NY. Come view our selection of new and used cars for sale in Emerson, near Oradell. 
9.)    We're "Family Owned & Operated"

...an owner is on site at all times.  Why is that important?  It means a low pressure atmosphere, where you're encouraged to ask questions, and can expect to receive honest, straight-forward answers.
8.)    Experience.

  We've been serving northern New Jersey Subaru owners since 1977.  Our Subaru Sales Manager has been with us for 30 years.  Our Subaru Service Manager has been here for 34 years.  Our Subaru Parts Manager has been here for 32 years.  Need we say more?
7.)    We'll deliver your new Subaru to you.

  Think you're too far away to buy from us?  With our exclusive "Subaru White Glove Delivery Service", we will deliver your new or Certified Pre-Owned Subaru right to your door on our own flatbed truck.  If you don't want to, you never have to set foot in our store (but then you'd never know what you were missing!).
6.)    Price.

  We are the largest volume Subaru dealer in New Jersey, and it's not just because we're nice people (although that doesn't hurt!).  Our motto is "The only deals we can't beat are the ones we don't see"!  Shop us last...bring us your best deal, and see how we do!
5.)    Customer Satisfaction.

  Our Customer Satisfaction Index scores are consistently higher than our local competition.  That's why the majority of our business is repeat & referral...our customers love us!  Whether you're buying a new or CPO Subaru, or need Subaru service or Subaru parts, you can be sure that you'll be treated right.
4.)    We don't play games.

  At Liberty Subaru, we don't tack on phony charges.  Some of our competitors add on charges for things like "Dealer Prep", collect DMV charges up front (which, by the way, can be illegal), or charge extra for the use of service loaner cars.  Why would they do such a thing?  So they can sell the car for an artificially low price, then make up the difference with these phony fees and add-ons (it's sad, but true....)!  If anyone tells you that you'd have to pay these phony add-ons wherever you go...DON'T BELIEVE THEM!  At Liberty Subaru, the price we quote you is the price you're getting, and we provide our customers with complimentary current model year loaner cars when you need them!
3.)    Courtesy.

  Our Subaru sales team is made up of professionals with an average tenure of over eight years.  Their pay is not based on how much you pay for your car, but rather how satisfied you are with your experience.  That's one more reason our customers are confident that when they refer their friends & family, they'll be treated right.

2.)    Commitment.  Liberty Subaru is one of a select few Subaru dealerships to win Subaru's prestigious Stellar Care Award, further demonstrating the fact that we take the satisfaction of our customers very seriously.  The funny thing is, we didn't have to change what we do to win this awards...things that others consider "over and above" are considered "the right way to do it" here at Liberty Subaru.
1.)    Benefits.

  Our commitment to your satisfaction doesn't end when you leave in your new (or new to you) Subaru.  We offer our customers amenities such as FREE, current model year loaner cars when you need them, evening service hours during the week (until 8 pm every Tuesday!), and our exclusive Subaru Quick Service Center (until 5 pm every Saturday!), which offers our customers the price and convenience of a "Quick Lube" facility for maintenance, with the quality of Genuine Subaru parts & workmanship by Subaru Specialists.
Still not convinced?  Come in and meet our staff...see for yourself what it means to be part of the Liberty Subaru family!
Schedule A Visit!
Liberty Subaru Loves Animals

Whether they live in our home or in the wild, Subaru is committed to keeping all animals safe and healthy.
A partner since 2008, Subaru has donated close to $14 million to the ASPCA and helped support nearly 1,000 pet adoption events, resulting in more than $11,500 adoptions to date.
Making a Difference One Dog at a Time  –  Dana K
Dear Liberty Subaru Team, Words cannot adequately describe the difference you have made in the lives of the dogs we have rescued. Because of your support and partnership we have been able to provide homeless dogs with the medical care, training and equipment they need to start their new leash on life. Your dedication to animals through adoption events at your dealership spreads awareness and educates the public on the importance of adoption. We are honored to have been selected as one of your local "Share the Love" organizations and take this designation very seriously to make sure we make a difference in the lives of our dogs and the community. With much thanks, Halfway Hounds.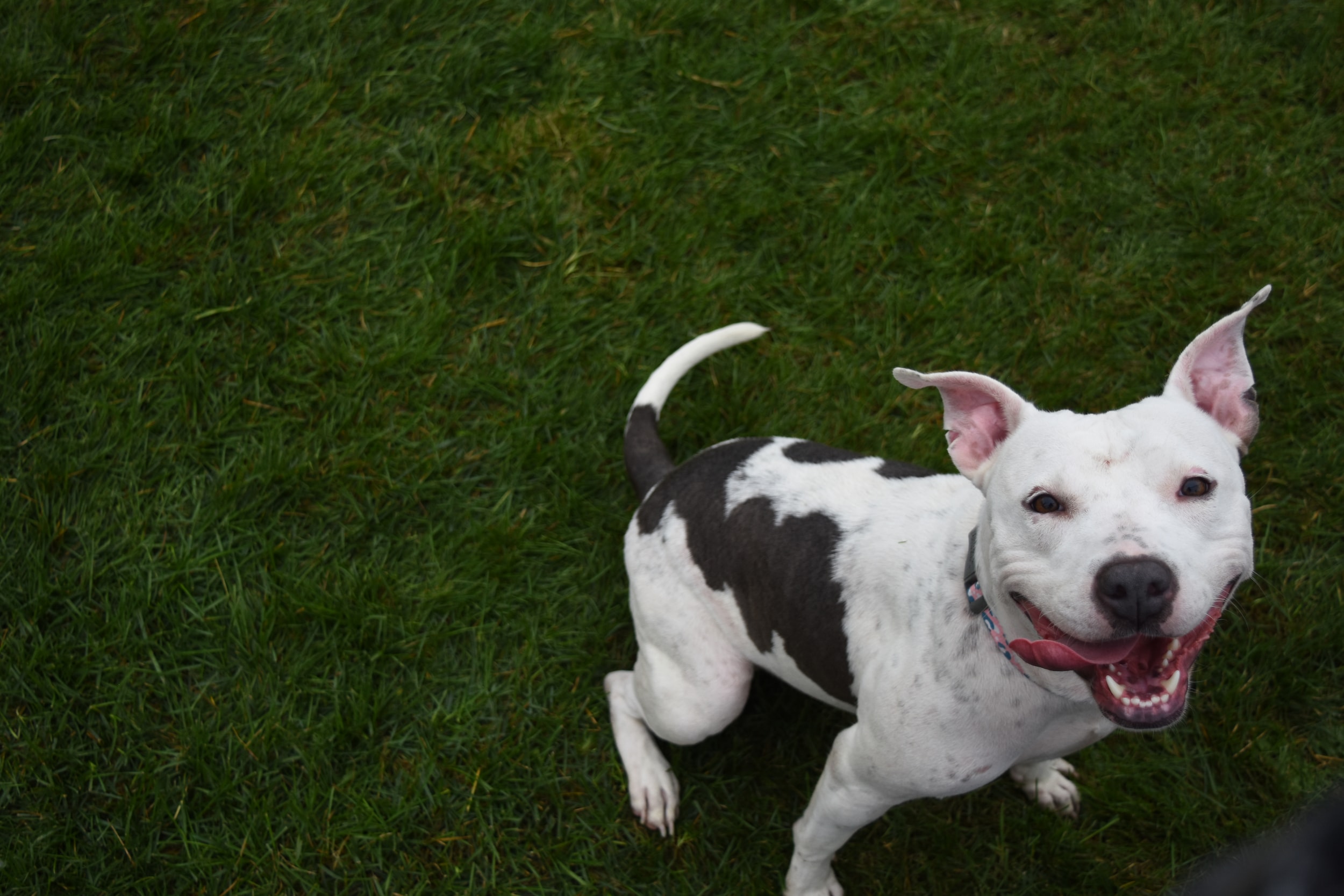 Liberty Subaru Pet Adoption Event  –  Pat A
Jamie, Thank you for inviting us again this year. Everything was wonderful. We at MAGDRL all agreed, you and your company did an outstanding job with the event and everyone was so welcoming. I actually overheard two salesman speaking and they were talking about how well mannered and quiet our Danes were all day. Makes a Mom proud. Thank you again and we look forward to future events. Pat Ali One Happy Hound Canine Training ABC Certified Trainer BOD Fundraising and Grants MAGDRL NJ Asst Chapter Coordinator MAGDRL NJ Adoption Coordinator
Tails of Hope  –  Terry D
On behalf of Tails of Hope, I am reaching out to say thank you again to Liberty Subaru for their continued and tremendous generosity and for being such wonderful hosts on Saturday at the Love a Pet Howl-o-Ween event! Your staff and customers are just the BEST! We'd also like to say that it was a pleasure seeing and working with all of you who participated. Even the rain didn't keep everyone from smiling! Your presence, knowledge, kindness and support made it a very special day and allowed the many visitors an opportunity to learn and appreciate the many ways pets help make every day better! We sincerely hope many, if not all of the adoptable pets were able to be placed as a result of this event. Also, a big congratulations to Patrick (ARMY Sgt. David Kist's beautiful Rottweiler) on winning the costume contest! He made a truly dashing gladiator! Lastly, if you haven't already, please visit the website below and take a look at some great shots that truly capture some of the special moments of a great day! All the best to you and thank you for all you do!
Subaru and the Environment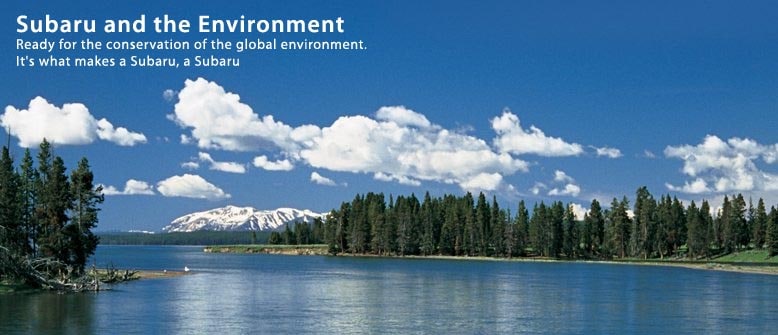 Ready to safeguard our natural environment
At Subaru, protecting the environment is just as important as protecting our passengers. That's why we build fuel-efficient vehicles in ecologically-minded plants. Together, with our earth-friendly partners, we are dedicated to preserving our planet. It's an integral part of our philosophy. It's what makes a Subaru, a Subaru.
The Subaru Clean Plant
Consider this: When you carry out your trash at home on the next collection day, you'll be sending more trash to landfills than the entire Subaru manufacturing plant in Lafayette, Indiana (SIA). The Subaru plant was the first auto assembly plant to achieve zero landfill status - nothing from its manufacturing efforts goes into a landfill. It's all reused and recycled.
In 2006, SIA was awarded the U.S. EPA's Gold Achievement Award as a top achiever in the agency's WasteWise program to reduce waste and improve recycling.
In 2004, SIA became the first U.S. manufacturing facility to reach zero landfill status.
In 2003, SIA became the first U.S. automotive assembly plant to be designated a wildlife habitat. Deer, coyotes, beavers, blue herons, geese, and other animals live there in peaceful coexistence with the Subaru plant. It's our commitment to leave as small a footprint as possible, delivering real-world benefits that everyone can enjoy.
In 2002, SIA became the first auto assembly plant in the U.S. with an on-site solvent recovery system that produces dry still bottoms.
In 1998, SIA was the first auto assembly plant in the U.S. to be ISO 14001 Certified.
In 1994, SIA was also the first auto assembly plant in the U.S. to be smoke free.
Each year, SIA actively recycles 99.3% of excess/leftover steel, plastic, wood, paper, glass, and other materials. The remaining 0.7% is shipped to the city of Indianapolis and incinerated to help generate steam.
Subaru SmartWay™ Vehicles
Subaru offers the most fuel efficient All-Wheel Drive vehicle lineup in America.* Subaru also offers Partial Zero Emissions Vehicle (PZEV) certified Legacy, Outback, and Forester models which are available for sale anywhere in the U.S. Subaru PZEV vehicles meet California's Super-Ultra-Low-Emission Vehicle exhaust emission standard.**
Subaru PZEV vehicles have 90% cleaner emissions than the average new vehicle.
Gasoline vehicles meeting PZEV emissions standards sometimes have even lower emissions than hybrid or alternative fuel vehicles.
Subaru PZEV vehicles achieve such tight pollution controls, and the burning of fuel is so complete that in very smoggy urban areas, exhaust out of the tailpipe can actually be cleaner than the air outside.
Subaru PZEV vehicles are also U.S. Environmental Protection Agency (EPA) Certified SmartWay™ Vehicles.***
According to the EPA, Outback, Forester, and Legacy are among the cleanest and most fuel-efficient vehicles available in the U.S. based on air pollution, greenhouse gas emissions, and overall fuel economy.
Outback, Forester, and Legacy are honored in the EPA's Green Vehicle Guide.
Our Partnerships
Subaru always has been, and will continue to be, committed to safeguarding the natural environment that so many of its customers avidly enjoy. Examples of the company's environmental stewardship go beyond technology and manufacturing and into the very lives of its customers.
Leave No Trace
One of our long-standing environmental efforts is the Leave No Trace Center for Outdoor Ethics. For the last 10 years, the company has sponsored the Subaru - Leave No Trace Traveling Trainers. Traveling Trainer teams, in their Subaru Outback vehicles, travel from state to state teaching thousands of outdoor enthusiasts how to minimize their impact in natural areas. The "Education in Motion" program has reached over 8 million individuals, in 48 states, with the Leave No Trace message.
Interface
Another company that recently chose to partner with Subaru is Interface, a world leader in commercial interiors and well known for its environmental stewardship and sustainability efforts. Among all vehicle manufacturers, Interface chose the Subaru Outback PZEV to be its sales fleet vehicle in the United States, making their fleet 100% SmartWay™ certified by the EPA.
Drive Magazine
The Subaru customer magazine, Drive, is printed on recycled paper and is used as a case study in the publishing industry for its environmental friendliness.
Others
Subaru also sponsors other related organizations like the Geological Society of America, the Greensgrow urban farming project, and the Pennsylvania Horticultural Society to name a few.
We are BBB Accredited
Did you know that Liberty Subaru is a BBB Accredited Business?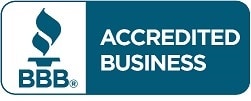 View Our BBB Profile
Subaru Love Promise
​
The 2022 Subaru Love Promise Customer and Community Commitment Award
We've been nationally recognized for our dedication to our customers, our community, and the Subaru Love Promise.
We're honored to receive the 2022 Subaru Love Promise Customer and Community Commitment Award. This award nationally recognizes elite Subaru retailers who provide an exceptional customer experience at every interaction with Subaru. These retailers have also demonstrated an outstanding commitment to supporting passions and causes in their local communities in important areas such as the environment, community, health, education, and pets.
Subaru Love Promise